After our recent interview with New York Vintage fashion guru Sammy Davis, a change of direction sees us catching up with the artist known as Miki de Goodaboom for Novembers Interview.
Miki de Goodaboom is a French artist living in Spain, but you are more likely to find her travelling around the towns and landscapes of Europe in the Boomobile.
Why not play the music on the right as you read through this months interview 
1. The question we are all asking is, is it pronounced Mikey or Mickee ?
It is Miki. Miki de Goodaboom. Miki is in fact a short form of Marie-Christine (Mi for Marie, Ki for Christine) which is the name my parents gave me as I was born. But they very soon realised that they went over the top with such a long name, also considering how short I was! They very soon began to call me Miki. I can't remember a time when I wasn't called Miki.
As to Goodaboom…. it is simply a play on the word Badaboom. Some people and institutions have forced myself to add a surname to my original artist name of "Miki", so I chose "de Goodaboom", and with time passing by it became a kind of institution, with people around the world continually referring to me that way."
2. How long have you been painting and was it a conscious decision to live from your artwork ?
It started as a child, as it does with pretty much everybody. But then, I had been totally driven from it by an Art teacher. She had not believed that a painting which we had been given to do as home work was done by myself. She thought I had had it made by a grown-up painter. I was so disgusted that I swore to myself:
Art? – Never again!
I held fast to my promise for many years until a friend in Germany gave me a tiny little watercolour paint box for my birthday,
when I was about 25 years old. As soon as I had put some colours on the paper, the passion arose and from that day to this I have never stopped to paint!
And yes, it was a conscious decision to live from my artwork. Before, I was working as a mathematician in Germany, but then I decided to move to Spain, to dedicate my life entirely to art. The adventure started with a little art company which I opened in Spain with an Ukrainian fellow artist living there.The company was dedicated especially to art on commission, and also included a painting and drawing school, for people of all ages and nationalities.
3. Looking at your artwork, you have a distinctive style, how would you describe your art ?
I am not sure if I really have a distinctive style. People looking at my galleries can never believe that I did it all alone. They think there are many artists at work there!
Having said that, I do think that all these paintings have a common denominator: the use of colours and the free-flowing style. But I do agree that they are very eclectic in the themes and techniques. Some people surely think that I must be schizophrenic – more likely multi-phrenic!
I personally would describe my art as "A Coloured Hymn to Life and Freedom". Because in fact, this is always what I am expressing when I paint: my love of life and my own necessity to live it as free as possible!
4. Can you describe a little about the process of creating your artwork ?
This process can be very different according to the topic. What I prefer though is painting directly from nature, from my fantasy or from memory.
When I paint from nature –these are mainly travelscapes-, I sit outside in front of a land- or townscape, and make very fast, loose sketches with an ink pen or directly with watercolour brushes. I never try to draw or paint each detail, on the contrary. My travelscapes are more impressions, personal interpretations of the sites. It even happens that I forget to look at what I'm painting. I start with the existing motif, look quite a lot from paper to motif, back and forth at the beginning, but less and less so as the work progresses and at the end I just get carried away with my fantasy. Which is why my land-and townscapes paintings are often a representation of actual places spilling over into fantasyland.
When I paint from fantasy, I really don't know beforehand what I will paint. I take paper, and brushes, and let them interact with my hand and perhaps my brain.. I really have no idea where the creation process takes place in this case, not even sure if it is within myself! I never try to find out, to analyse what is really going on when I paint, too scared to compromise the spontaneity and whichever creative forces are at work.
And when I paint from memory, it is a little more complicated. My visual memory is really very bad, which is quite lethal for a visual artist. Unfortunately everything I see seems to be saved in a very abstract way in my memory, and I can hardly recall what I see in the form of pictures in front of my inner eye. This is surely the result of too many years spent within mathematics, which was my first profession. But I still like to paint from memory', as it is very challenging. A useful exercise in training the brain to recover abstract information, and to translate it back into concrete imagery
5. I see you have a love of Music, Travel, Sports, Toros and the Flamenco, all this comes through in your paintings, Bullfighting can be a controversial topic, what is it that you find most inspiring about it ?
Generally I can see that I love to paint everything, which moves, looks different, has beautiful colours and expresses emotions.
Living together with a passionate rock musician, songwriter and lead singer –Kev Moore-, there is for me no way around 'painting the music', especially rock music. But I love also many other kinds of music, and in any case I find musicians performing, singing or playing an instrument, extremely aesthetic and emotional. And I do love to paint emotions, true emotions. Perhaps musicians are the people in this world who seem to me the most passionate and intrinsically honest in what they do, and this is what I am trying to render in my artworks featuring them.
What is inspiring about travel to me is above all the act of travelling itself. It is the best way not to get stuck in an everyday routine, and of course to learn about our world and its folks, fauna and flora. Travel always refocuses my attention on everything around me. It reopens my eyes and makes me want to paint. There are millions of wonderful things worthy of being painted where I live, but somehow, I don't feel really inspired, probably because I see these things everyday. I often tell myself that I should paint them, but I can't really start the 'painting motor' within myself. I miss the unknown, the new,.
I love sport, all kinds of sports, actively and passively! Sport is pure movement, and most of the time, bold colours, so of course every ingredient is there to attract me as an artist too.
As for my Toros and Flamenco art, well it is all about colour, movement, passion and emotion. These four ingredients together give very attractive motifs to my eyes and brushes. Also they have always been a part of happy moments all my life, consequently I feel happy when I paint them…
6. Your travelscapes show a great sense of place – What is,  "The Boomobile' and does this help in finding that sense of place?
The Boomobile is our atelier and music studio on wheels. But simply said, it is a big motor home, of which a part is dedicated to my painting activity. We do most of the painting trips through Europe within it.
I would say that the Boomobile is essential for me to find what you call "the sense of place". Due to the fact that we can park it almost everywhere we want –supposing there is enough room and no prohibition- I can start painting on the spot in the most comfortable environment and without losing time and patience with too many boring preparations. The Boomobile is surrounded with windows, and we always park it in such a way that I have a 360 degrees panorama. If it is too cold or too windy or raining or too crowded outside, I can just stay inside and start painting, the feeling being to be able to paint the whole world on site but being at home at the same time. It is a very comfortable feeling and always gives me the necessary inner peace to be able to plunge myself into the places, to feel and understand them, without feeling estranged or disturbed by whatever negative feelings and factors that can interact with one, when one paints outside.
7. In the UK we have a long running radio show called Desert Island Discs. In our homage to that great show, If you were stranded on a desert island, what three items would you take with you? One must be a book, a piece of music/record track and one luxury item.
The book: Le Petit Prince (The Little Prince), by Antoine de Saint-Exupery
The track: Nights in White Satin, by The Moody Blues
The luxury item: Swimming goggles.
8. Finally to end this session,  Which are the aspects of your work that you most enjoy?
The process of painting itself is for me much more enjoyable then the results. I hardly look at my paintings when they are finished. In the past I did not enjoy so much the process of painting itself, as I was much too critical of myself, and quite tense when I painted, scared of making mistakes. It is not that I have learnt technically so much in the meanwhile and don't make mistakes anymore, but rather that I have learned to relax, to accept whatever I paint and simply enjoy the process, without any pressure on myself and without aim. I think many artists suffer under these pressures they put on themselves striving to produce great art, and it has a negative effect on their painting pleasure and probably on the paintings themselves.
On another level, what I enjoy more than anything in my art is what I call "Off The Wall Art". This is the art which does not land on a wall in a frame in a private house. These are my art works which are used around the world for very different purposes from interior decoration. Used for magazine or books covers, articles and poetry illustrations, CD covers, company logos, sports advertisings and events programs, bullfight posters, theatre plays posters, music festivals brochures and posters, themed websites, trade fairs, backdrops etc. The most amazing inquiry having been about using one of my Portugal travel sketch paintings featuring a boat for a tattoo!! I am not sure whether the guy, a Portuguese Private with the US Army, went ahead with his project as I never received a photo of the tattooed body part!
And the reason why I love so much the "Off The Wall Art" is that it gets seen by and interacts with, so many people, giving them what I would call a life of their own. THIS is incredibly satisfying to me, and all an artist can ever ask.
~~~~~~~~~~~~~~~~~~~~~~~~~~~~~~~~~~~~~~~~~~~~~~~~~~~~~~~~~~~~~~~~~~~~~~~~~~~~~~~~~~~~~~~~
Well that just leaves me to say thank you very much for the time and interview Miki
Readers can find more of your work on any of the links below and of course the images above
I think they would make a very good Christmas present idea !
Artist websites:
www.mikidegoodaboom.com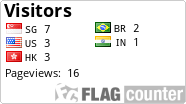 www.mikidegoodaboom.fr
www.goodaboom.com