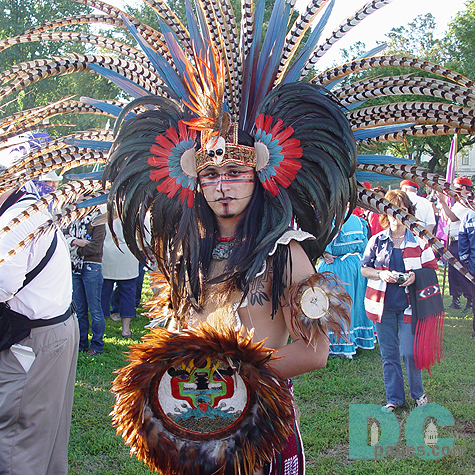 Too many feathers and you can look like a chicken, not enough and your a sick parrot, that's the problem with feathers. Maybe the Aztecs had the right balance 500 years ago, but there are many modern hatters and milliners out there getting it right today.
Ascot Hats have a fantastic selection of Hats and Facinators.
Their stylish Lola Fascinator is a wildly outrageous design, just right for Ascot or other Racing events. Not for any "shrinking violets", only those who wish to be noticed in a crowd need apply! Lola can be made in some other colours.
Fascinators are in vogue again and are not only worn to the horse racing meetings. They are now popular at formal after 5 functions, i.e., balls, presentations, school graduations, etc. Fashion Fascinators can be a lavish, artistic fashion statement, or they can be created smaller, to give a more subtle effect.

Fur hats
I thought I would add a small post about one of my favorite winter accessories – fur hats, to be honest it's very rare when I see fur hats being worn, that they are done with grace.
Most of the times it just seems to be a hat for a bad hair day ..for me fur hats mean – chic and stylish and nothing less than that.


wearing a simple beige coat with black fur hat ( or any other colour ) ..that is definitely a head stopper or this reduced Anderson Fur Collar Coat from French Connection
Anderson Fur Collar Coat 190.00£95.00
French Connection wool-blend coat is a stunning winter warmer. Pair it over a midi dress with block heels for retro flair.
Anderson Fur Collar Coat features a luxe faux-fur collar, double-breasted button fastenings, deep pockets at front and a slit at back for a stunning silhouette. The coat is fully lined.
* style code – 70NB6 * Dry Clean Only
* 68% Wool 29% Polyamide 3% Cotton
* Length from Centre Back; 84.5cm